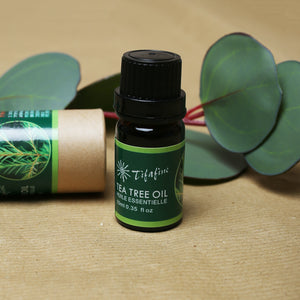 An effective acne-fighting blend with the following ingredients:
Tea Tree Oil: Helps to fight acne bacteria with its antibacterial and antifungal properties.
Heart Leaf Extract: Soothes skin while also being antibacterial and antifungal. Helps to fade acne scars. 
Glycyrrhetinic Acid: Antioxidant and anti-inflammatory.
Aloe Powder: Rich in amino acids, minerals, vitamins, monosaccharides and polysaccharides. Helps to moisturise and repair skin to prevent further breakouts.
How to use:
Product is most efficient when acne has just formed. Dab oil on affected areas after cleansing.
Leave oil on for 24hrs for the ingredients to work their magic.
About Tifafine
Tifafine is a Taiwanese Spa & Beauty supplier, known for providing selected spas and beauty salons with premium skincare and cosmetic products.