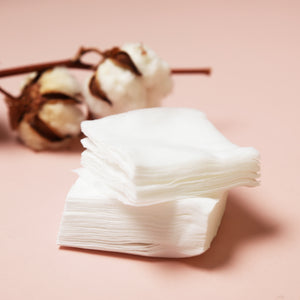 Spunlace (also called Hydroentanglement) is a bonding process for wet or dry fibrous webs made by either carding, airlaying or wet-laying, the resulting bonded fabric being nonwoven. Spunlace cotton, while highly absorbent, does not leave residue on face and has antibacterial properties.
Lint-free, soft, yet strong cotton pads that are gentle on the skin.
Prevent cotton bits from collecting on the skin as you swipe - less irritation.
Aids in the smooth application and absorption of products. 
Use less product with spunlace cotton as pads are thin and soak up easily.
Ideal for masks and application of skincare. 
Made in China