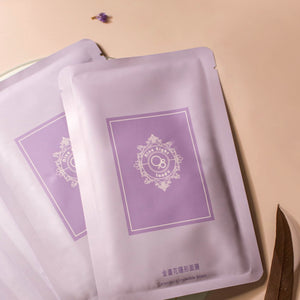 Purchase 5 at a bundle price of $60
Here to help you unwind after a long day! Calendula soothes irritated, dry skin to reveal a healthy glow.
Calendula & Chamomile Extracts
Calm and protect skin with our antioxidant-rich formula.
Witch Hazel & Marine Collagen
Prevent acne formation and improve skin suppleness.
Free of alcohol and chemical fragrances
How to Use:
Use after cleansing. Peel off white layer and apply remaining two layers onto face.
Gently peel off blue layer, leaving the translucent layer on your skin for 15~20 mins.
Remove and pat in remaining serum.
Made in Taiwan